SAFETY FIRST!
It is strongly advised that you take extreme care when riding in public area's and on frozen bodies of water. The safety of you and the public is paramount when deciding to ride.
Know the conditions before you go. Be sure the ice is safe. Is the area you are riding clear of obstructions. Do you have necessary safety gear in working order.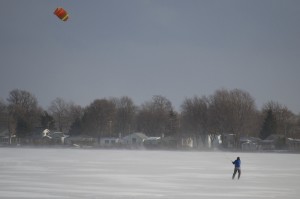 Excellent Ice Safety Knowledge:
Known area ice sites include:
Long Pond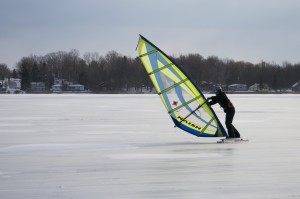 Cranberry Pond
One Hundred Acre Pond at Mendon Ponds Park
Canandaigua Lake
Wanita Lake
---
Known area land sites: The best way to find out where to ride on the snow (not on frozen water) is by checking the Discussion Forum on this page. Some sites do exist, but they are a guarded secret by those that want to protect access.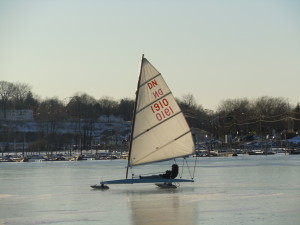 ---
Ice and Snow sailing and kiting equipment Much of what people use for winter riding is home built and often includes skis, snowboards, and skates.Examples of different set ups are pictured below.
Plans for an Ice Windsurfing board may be found below.